InnoGames is Germany's leading developer and publisher of mobile and online games. The company based in Hamburg is best known for Forge of Empires, Elvenar and Tribal Wars. InnoGames' first mobile title Warlords of Aternum is a fantasy turn-based strategy game. Born as a hobby in 2003, InnoGames was founded in 2007 and today has a team of 400 employees from more than 30 nations who share the passion of creating unique games that players across the globe enjoy for years. Yilmaz Kiymaz, Expert Unity Developer, tells us about InnoGames' working environment and corporate culture, their future plans and what question he might ask you in a job interview if you were one of the highly appreciated passionate individuals to join the InnoGames-team…
Who are you? Please describe InnoGames and yourself.
My name is Yilmaz Kiymaz. I'm an Expert Unity Developer at InnoGames, currently working on one of our new game projects. I've been at InnoGames for about two and a half years already and I'm planning to be here for many more years to come. As an expert developer, I am responsible not only for ensuring the success of my project, but also for contributing to all the game projects at InnoGames by way of knowledge sharing, establishing guidelines and conducting job interviews. With over 400 employees from more than 30 nations, InnoGames is Germany's leading developer of mobile and online games. The company is best known for Forge of Empires, Elvenar, Warlords of Aternum and Tribal Wars. InnoGames' complete portfolio encompasses seven live games and several mobile titles in production.
What is working at InnoGames about?
Working at InnoGames is about making games that millions of players worldwide can enjoy. Everyone working here, from Community Management to Game Development, from Public Relations to Human Resources, is working towards this common goal. We always have our players in mind when making critical decisions about our games.
What is your corporate culture like?
At InnoGames, we have a highly efficient work culture that at the same time doesn't prevent us from taking opportunities to celebrate our successes and have fun while working. Because of the tremendous cross-department collaboration needed to develop games, our team is close-knit and has strong relationships. Colleagues from many different departments not only get to work together, but also choose to hang out together at our weekly after-work events or at the several parties we have during the year. Due to our core and aspirational company values, such as Feedback and Open Information Sharing, we have a working environment that is very open, welcoming and transparent.
What is of special importance to you concerning the profiles of applicants?
What I like to see most in applicants is that they are dedicated to keep learning new things in their field. During interviews, I always ask applicants to name a few sources they use to keep themselves up to date and to learn new things. These sources could be books, blogs, conference talks, meetups etc.
Do you have special offers for employees to increase the long-term employee retention?
Like I previously touched on, it's important to continuously learn and grow in a career. InnoGames provides employees with the opportunity to gain the necessary skills and experience to be successful in the long-term. There are numerous on- and off-site trainings and educational opportunities available throughout the year on a variety of topics. Additionally, InnoGames values work-life balance and offers many benefits to promote such a balance. This includes flexible working hours, an option for home office, gym access, and a variety of team events and parties held regularly throughout the year.
What are InnoGames' plans for the future?
One of our key focuses remains to continuously provide quality content and updates for our existing games so that players all around the world can enjoy them for years to come. We also want to continue to build on the steady and sustainable growth that we've experienced. To do so, we plan to expand our portfolio and acquire top talent. In 2017, InnoGames successfully acquired the turn-based strategy game Warlords of Aternum. Moving forward, the company is open to the possibility of acquiring more games and their game teams, while we are also working on several new titles of our own. Additionally, we are always looking for passionate individuals in different stages of their career to join the team as we have a variety of open positions.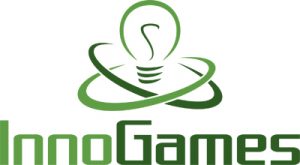 Thank you, Yilmaz, for the interview – hopefully we can help providing many new passionate talents! For a first, step we can let potential applicants know about all current vacancies at InnoGames. Check them out here!
About the author