Richard Boldiš is a student, which has been working during his university summer break for threee month as a Full Stack Engineer at Bigpoint. In the interview, Richard remembers his first days and tells us about Bigpoints company culture and why he likes it, in a very personal manner.
Please, introduce yourself shortly and tell us which department you are working in.

Hi, my name is Richard Boldiš, I am 20 years old and I come from Bratislava, Slovakia. Currently I am in my 2nd year of studying Software Engineering – Computer Graphics at the Czech Technical University in Prague. I joined Bigpoint in Hamburg as a Full Stack Engineer intern for a duration of three months during my university summer break. I already have previous experience with this company both as a player and working with the customer service team as part of their Czech moderation team.
Since when have you been working with Bigpoint and how can your position be described?
I moved to Hamburg in the middle of July just a few days before my first day as an intern at Bigpoint. From the beginning, I worked on an internal project which stores Bigpoint projects information and can be interacted with API and Web UI side. The project was made from scratch, so I have got the opportunity to fully master all Full Stack Engineering fields like interactive frontend using Vue, PHP backend using an internal framework and database design. I have also worked on smaller website tasks which directly related to one of the biggest Bigpoint games.
How and what were your first week's experiences at Bigpoint?
The first week was exhilarating for me. The very first day I got introduced to almost every employee and underwent a full guided tour through the Hamburg office, including a company intro presentation. Other days I familiarized myself with workflows, and I got introduced to my main project.
How have you been supported with onboarding at Bigpoint?
Company HR cared about my successful onboarding in the company. They helped me with all formal stuff such as city registration and other paperwork which were often in German, which I cannot speak that well. After my first rent agreement was about to expire, I had tough times to find any flat or WG since the demand for accommodation is extreme in Hamburg. HR department helped me a lot with searching and calling to tenants.
What do you particularly like about your new position?
I like that my team was very open to discussing technology I wanted to use on my project. I also learned a lot from code reviews which were done by my colleagues. The company provided me with all the necessary things to make me feel happy during my work time.
How did you get to your current position and which career steps have you taken so far?
My steps in refining my knowledge have been very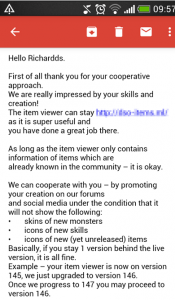 passion driven. Back, in 2012, I discovered one of Bigpoint's biggest title – Drakensang Online. During my time playing the game, I met a lot of fantastic people and thus I wanted to contribute to gaming community through social media such as YouTube (over 7k subscribers that time) to make it even bigger and eventually this process made me seriously interested in technology – such as Nebula3 game engine which the game runs on. I learned dynamic web programming and made few applications for the community which had hundreds of visits daily, and that pushed my motivation to learn even further. I was 15 when I got the first e-mail from Bigpoint regarding exposing unreleased content to players using my tools.
Later, during high school, I worked for over two years as a Junior Programmer in a middle-size metrological company which operated worldwide. I got the opportunity to work on many exciting tasks such as configuring server rack and network for whole airport metrological monitoring.
When I started at the university, due to time limitations, I only worked occasionally as Remote Web Developer for a small web development company in Slovakia.
After an exhausting but successful semester, I wanted to experience something awesome and realized I could try to find a mini job in Bigpoint. I applied to the first developer intern position I saw, and it was worth it!.
Do you have any advice you would like to impart to potential applicants?
Be prepared that applying might take quite a long time. In my case it was two months, which I did not expect. I would have planned my summer break start differently. 😁 During the interview, do not hesitate to ask any questions. The interviewing person is there for you, and it also shows that you are interested in the job offer.
Since your career entry has been accomplished, which further plans concerning your occupational advancement at Bigpoint do you have?
Despite my internship was in the tech department at Bigpoint I also had good contact with other departments such as the customer care team and their head, and we worked well together on some smaller but important community projects that I assisted on and received some very good feedback on. Following my internship, I would like to stay in touch with Bigpoint and ideally work as a part-time freelancer in the Czech community team which is managed by the customer care team at Bigpoint, and I know that there is also an interest from the company to continue the co-operation and remain in contact. Such an opportunity would be perfect for me and at the same time, be a great way to maintain a good connection with the company and the gaming community.
Thank you, Richard, for sharing your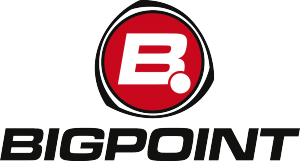 experiences and positive attitude with us. Who got infected by Bigppoint company-spirit and feels like working there, too, can check out all recent vacancies on the company profile.
About the author