Luiz Fernando Ribeiro Amaral moved from Brazil to Germany because he had always wanted to work abroad. In today's interview he tells us how he came to his position as System Administrator at InnoGames. We learn what his tasks are, what his experiences during the first weeks were like and what his ambitions are regarding his future at the Hamburg-based mobile and online developer.
Please, introduce yourself shortly and tell us which department you are working in.
Hi, my name is Luiz Fernando Ribeiro Amaral, I am 24 years old and I work as a System Administrator in the System Administration department at InnoGames.
Since when have you been working with InnoGames and how can your position be described?
I joined InnoGames in February 2019, after moving from Brazil to Hamburg. I am responsible for the maintenance of our marketing tools and our monitoring system, which oversees the health of all our games and corporate systems. Some of my tasks include supporting the marketing developers and other admins with monitoring-related tasks, writing software to automate the configuration management/creation and running software upgrades.
How and what were your first week's experiences at InnoGames?
My first week included a lot of meetings with different colleagues to learn about the projects they were working on. The meetings were a really nice way to get to know my new colleagues and to learn about the different systems in the company and how they interact with each other. On top of that, I had the chance to begin executing tasks from day one, which helped me get a first-hand knowledge of InnoGames' infrastructure.
How have you been supported with onboarding at InnoGames?
InnoGames has supported me amazingly well! My co-workers and the HR team were always very supportive during the onboarding process. Whether it was answering questions, translating documents or even helping me with phone calls, I knew I could always reach out to them. When I first got here, InnoGames provided me with a room in its shared apartment, the InnoFlat, which was a huge help while I looked for a permanent place. They also hired a relocation agency to assist me with the apartment search, registration and the residence permit application. This extra support made the transition process much easier and allowed me to focus more on my new role.
What do you particularly like about your new position?
I really like that since the beginning, I have been able to take full ownership of projects and that I can always count on my colleagues for support when I have questions or need some infrastructure changes or architecture reviewed. Another aspect I enjoy is having the opportunity to work very closely with the development team of the project I'm responsible for. It's interesting to learn about all the various components of a project and to work with different colleagues, who I might not otherwise have the opportunity to work with.
How did you get to your current position and which career steps have you taken so far?
When I first started university in Brazil, I decided that I wanted to move to another country after graduation. During university, I had the opportunity to spend one year studying in the United States and really enjoyed my time there. After returning to Brazil, I was even more motivated to move abroad so I began applying for positions with companies around the world. In September, I applied for the position at InnoGames, went through the interview process and four months later, I landed in Germany to start my new job.
Do you have any advice you would like to impart to potential applicants?
My advice would be to take a chance and apply. Although moving to the other side of the world can be a hard, InnoGames provides the tools and the support needed to make the process as smooth as possible. There are so many great benefits and the company culture is wonderful – it will definitely make you feel welcomed!
Since your career entry has been accomplished, which further plans concerning your occupational advancement at InnoGames do you have?
My plan is to be at InnoGames for a long time. There is a lot of work to be done on my projects in order to enhance their processes and this by itself is already a long-term task and goal of mine. There is also a lot of knowledge to be acquired about our own infrastructure and the other projects that I'm not directly responsible for. I want to continue to learn more about our systems and processes as it will not only benefit me in my work at this moment but will also better prepare me for more responsibility and career advancement in the future.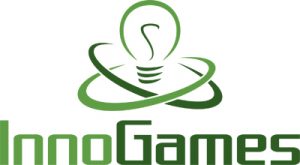 Thank you, Luiz, for sharing your experiences with us! It's great that you show us how easy it can be to fulfill a long-standing wish and move to another country to work there. Hopefully this will inspire many others!
Are you interested in working for InnoGames yourself? Find out about all current vacancies!
About the author